The secret is out, sewing is the coolest!!!
If you're interested in ongoing sewing this is the best bang for your buck.
Once you enroll, for just $14.00 monthly you will have access to all of the women's courses listed within my school!. A new video will be added each month and once they're uploaded the videos are here forever so you can sew at your leisure. Additionally I'll send you an invite to join my private Facebook Group, The Sewing Revolution. The group is where you can get any additional help you may need and have access to additional tutorials.
Let the sewing begin!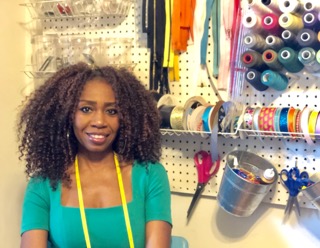 Hi I'm Yolanda Jamison and thank you for joining me in this sewing revolution. I'm on a mission to change the perception that sewing is something that only little old ladies do!
I am a self-taught seamstress who has been sewing for well over 30 years. I grew up in Mississippi and currently reside in Northridge, CA. I'm the owner of Sew Contagious where I teach kids' sewing, host birthday parties, Girl Scout workshops and more.
I fell in love with sewing from the moment I made my first bathing suit out of a pair of curtains! Fortunately I've moved on to fabric stores now and at least 80% of my wardrobe I've made myself. I sew both with and without a pattern although I prefer having a pattern. Thank you again for being here and I'm looking forward to sewing with you!