Make sure you have purchased McCalls pattern M6209. There are 4 different views in the pattern and the video covers how to make view A.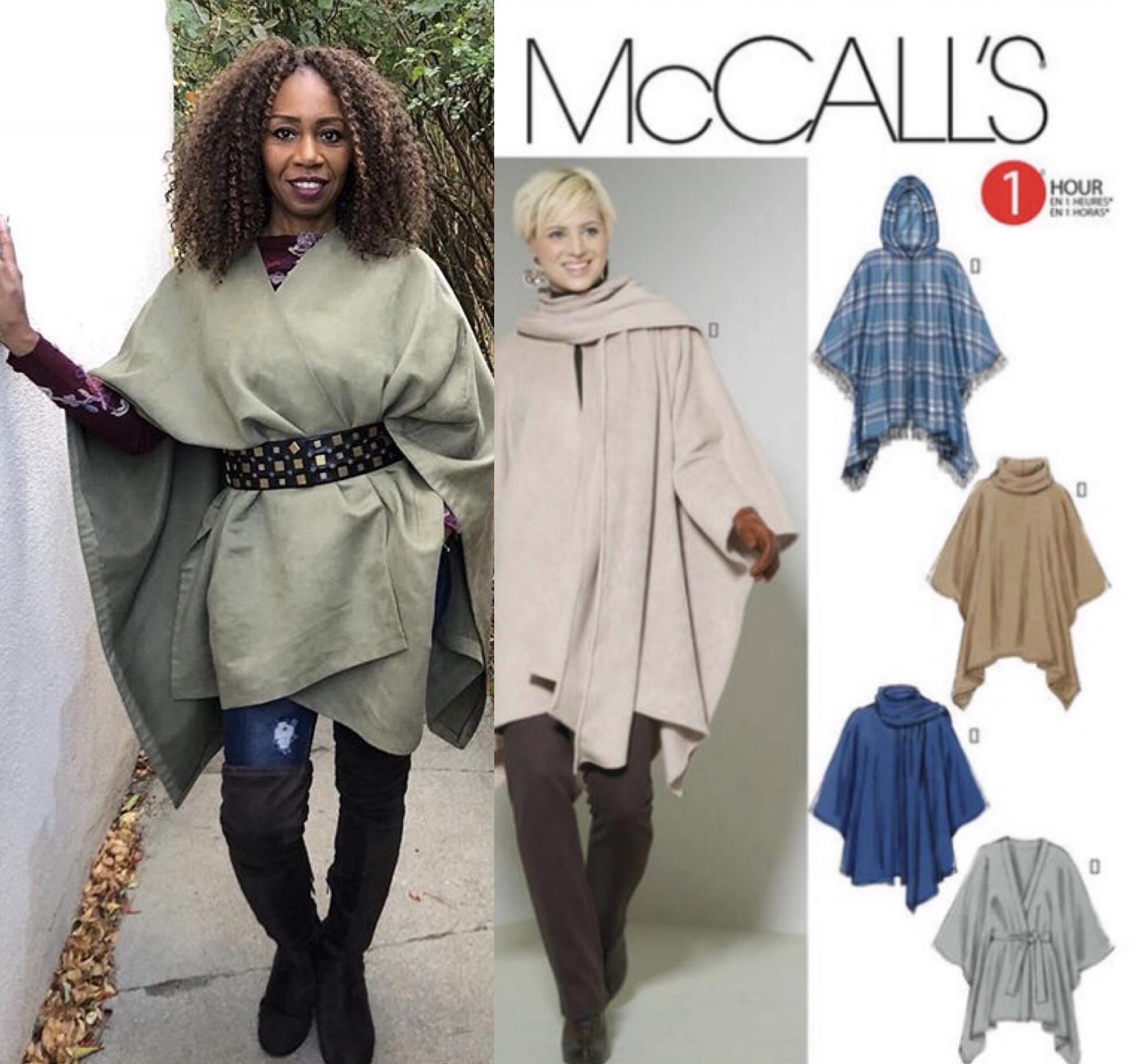 Hi, I'm Yolanda Jamison and I'm pretty certain you will love this poncho. Wear it with jeans as I do in the photo or it looks great with your more dressy outfits. I'm wearing mine with a belf I already had, however I do show you how to make the belt in the pattern.
How to wear your new poncho!