An online course for kids or any beginner from the owner of Sew Contagious. My goal is to change children's perception that sewing is just for little
old ladies. I want to revive the lost art of sewing, help kids reduce their screen time, practice patience and tap into their creative sides. Kids quickly develop a love of sewing when they see all of the amazing pieces they create!
Your beginner sewing course will include all of the projects shown below. There is no time limit to complete these projects, you sew at your own pace! I will be available in the Facebook Group, which you will be added to, to answer any questions and offer assistance. Your onesie/jumper video is shown as a separate video from the course but not to worry it is absolutely included in your purchase. You simply click on the jumper course where it's listed separately.
Don't forget to join my Facebook Group, The Sewing Revolution as well so that you can get all the help you need.
The suggested minimum age is 8. Adult supervision is recommended as kids will be operating electrical equipment.
Kids will learn how to set up their sewing machines including threading and winding the bobbin.
They will learn which basic sewing tools they need to get started and how to use them.
Kids will create projects without a pattern and also a few with so that they can begin to read sewing
patterns.
Adult supervision is recommended and I know we adults are busy, so fortunately you can work on the projects at your own pace.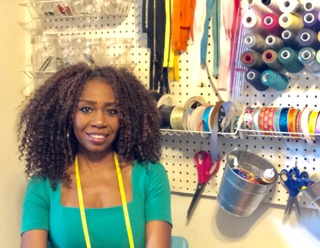 Hi, I'm Yolanda Jamison and I'm so happy you are joining me to sew.
I have included projects that I have sewn previously with kids in my class so I hope you have fun creating them.
I have been sewing myself for over 30 years so its safe to say I love it! I'm looking forward to sharing this skill with you.
To further assist you I have created a Facebook called The Sewing Revolution. Once you purchase this course, please join my group, that way you'll have greater access to additional help if you need it.
Once again, I'm so happy you're here and I look forward to sewing with you!